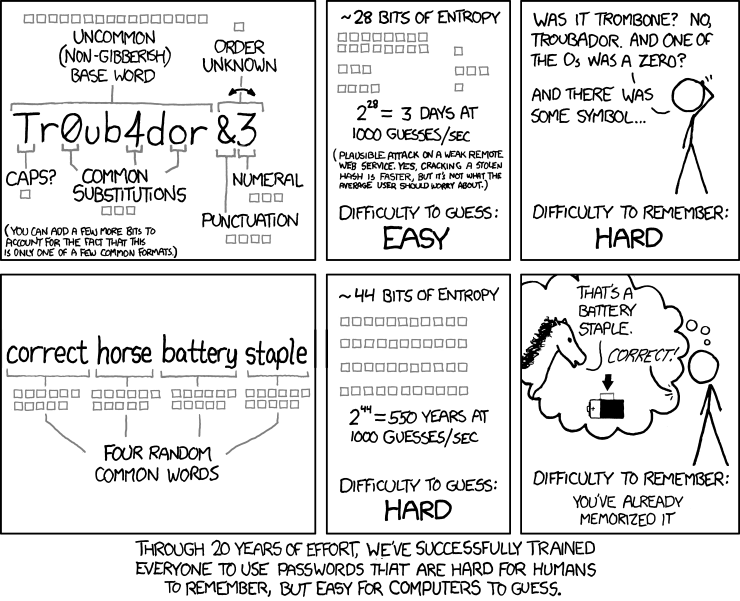 No one likes changing their password. Memorization requires wrote. Most password policies create passwords that are
hard for people to remember, and easy for computers to guess
.
Password change can be fun, and even useful outside of improving security. I'd like to suggest the idea of "Password Mindfulness". Use your password change as an opportunity to focus on something you want to improve.
Create a simple phrase that makes you mindful of a goal.
Some examples:
Managing Stress:
MyProblemsAreSmall
SipTheCoffee.EnjoyTheTaste
Building Relationships:
AskOthersAboutTheirDay
TheGreatestJoyIsTakingAnInerestInOthers!
Regarding the 2016 Election:
ThisTooShallPass!2016
The only thing necessary for the triumph of evil is for good men (and women) to do nothing.

(Keep in mind most passwords can include spaces, so the above sentence is long, hard to crack and includes special characters)
Mindful Passwords can be strong, and call us to an awareness of something. (An added bonus is that as your priorities change, you can update your password. No need to wait for that 90 day roll over!)